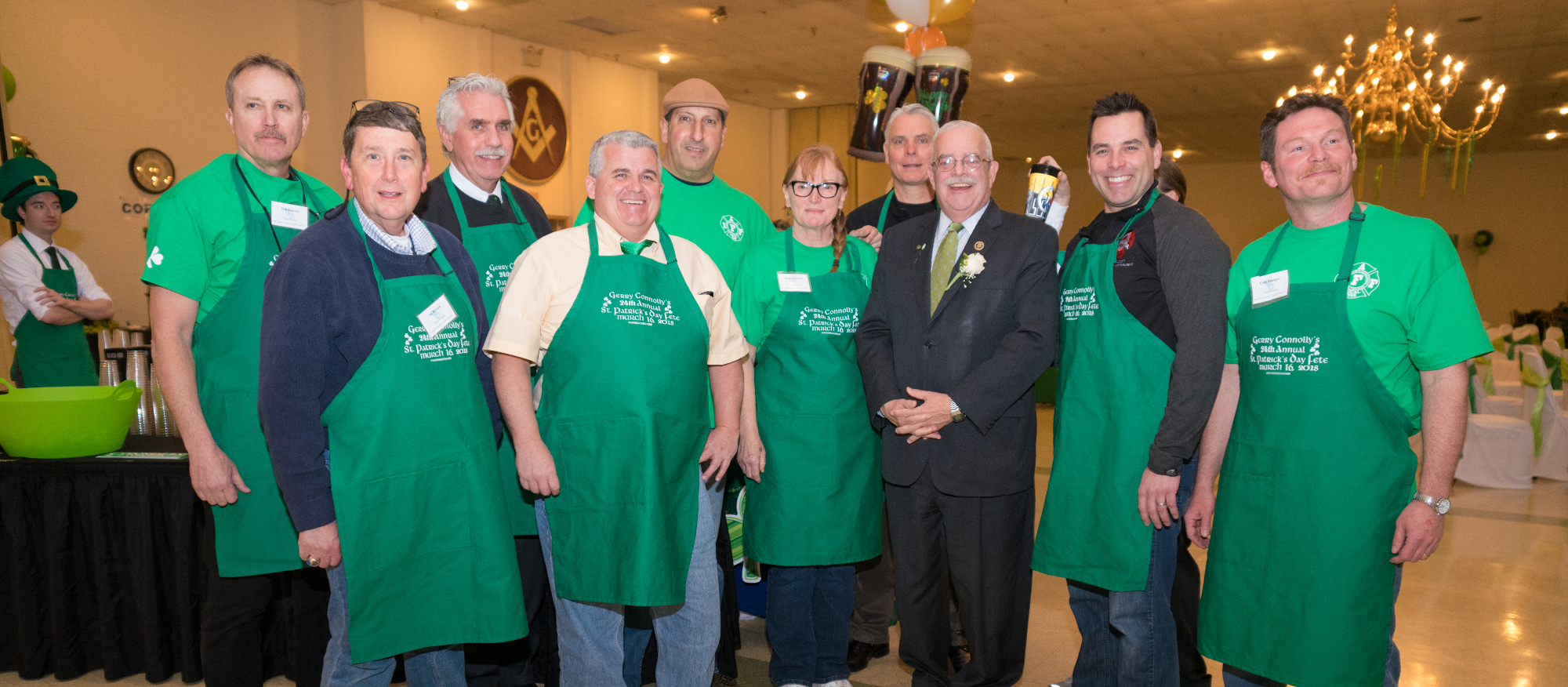 Congressman Gerald E. "Gerry" Connolly has been representing the 11th Congressional District of Virginia in Congress since 2008, winning a seat that had been held by a Republican for over a decade. 
Gerry is serving his seventh term in Congress, and is a senior member of the House Committee on Oversight and Reform, where he chairs the Subcommittee on Government Operations. On the Oversight Committee, Gerry uses his background in state and local issues to shape government practices on procurement, technology and information policy and conducts oversight of federal agencies, including the United States Postal Service and the Census Bureau. He is a tireless advocate for the incredible civil servants, government contractors and information technology workers who make up the backbone of Northern Virginia's economy and workforce. 
Congressman Connolly also serves on the House Committee on Foreign Affairs, as well as on the Subcommittee on Middle East and North Africa and the Subcommittee on Asia and the Pacific. As a former Senate Foreign Relations Committee staffer, he employs his experience to advocate for the international pursuit of human rights and the rule of law, democracy and self-determination, and constructive use of foreign development aid and assistance. Congressman Connolly currently serves as the President of the North Atlantic Treaty Organization Parliamentary Assembly (NATO PA), where he guides their international security agenda and is focused on strengthening US commitment to the transatlantic alliance. 
In Congress, Gerry has received numerous awards for his efforts to assist veterans and the children of active military families at war, promote smart growth initiatives, protect parklands and fragile natural areas, and fight for increased research and treatment for breast cancer. He was elected President of the Freshman class by his colleagues, and in that role served as a liaison to House leadership, advocating for pragmatic yet progressive policies supported by a broad range of fellow members of Congress. Through tough economic climates, Gerry has successfully steered funding to Northern Virginia for vital projects, including completion of the Fairfax County Parkway, widening of the Prince William Parkway, accelerating work on Rail to Dulles, purchasing locomotives and rail cars to maintain safety and add capacity on Virginia Railway Express, and funding for Metro including the Silver Line expansion. In Fairfax and Prince William, he has also fought to save teachers' jobs and protect quality education.
Gerry's career as a public official began on March 28, 1995 when he was elected Providence District Supervisor on the Fairfax County Board of Supervisors, which he served as for nine years. In 2003, he was elected Chairman of the Fairfax County Board of Supervisors and was reelected in 2007. As Chairman of the ten-member board, Gerry balanced a budget of $4.5 billion and managed a county that, based on size, would make it the nation's thirteenth largest city, twelfth largest school district, and sixth largest office market. He served as Chairman of the County's Legislative Committee and Vice-Chair of the Economic Advisory Committee, as well as Chairman of the Board of the Northern Virginia Transportation Commission (NVTC), Chairman of the Northern Virginia Regional Commission (NVRC), Chairman of the Board of the Metropolitan Washington Council of Governments (COG), and Chairman of the region's Emergency Preparedness Taskforce. Gerry represented Fairfax County on the Board of the Virginia Association of Counties (VaCo) where he also served as president.
In 2000, Gerry received COG's Scull Award, the region's highest award for leadership, for his work on promoting telework throughout the Metropolitan Washington Region. In 2002, he received an environmental achievement award from the Hunter Mill Defense League and was recognized by Fairfax Trails and Streams for his role as "father" of the forty-mile cross-county trail, which was renamed the "Gerry Connolly Cross County Trail" in his honor by the Fairfax County Park Authority in 2014. In 2005, Gerry received an award from Catholics for Housing for outstanding political leader. In 2006, he was named Outstanding Local Official in the United States by the American Public Transit Association. Gerry has been recognized for his leadership on a number of issues including gang prevention, for which he was named Boys and Girls Clubs of America's 2006 Man of the Year. In 2013, Gerry was named the FedScoop Tech Champion of the Year, and in 2015 was a recipient of the Federal Computer Week Eagle Award. In 2016, he was given the Protector of The Potomac Award by the Potomac Riverkeeper Network for his work protecting constituents and the environment from toxic coal ash following the closure of the Possum Point power plant. 
Gerry is a dedicated community leader, and his leadership and common-sense approach to community issues marked his term as Mantua Citizens Association (MCA) president and his two terms as president of the Fairfax County Federation of Citizens Associations, the premier nonpartisan citizen organization in Fairfax County. The Star-Texaco storage facility oil spill at the Pickett Road tank farm was discovered during Gerry's tenure. He worked with local, state, and federal officials to resolve the problem.
Gerry received a B.A. in Literature from Maryknoll College in Glen Ellyn, Illinois, and an M.A. in Public Administration from Harvard University in 1979. After graduating from Harvard, he began a ten-year career with the U.S. Senate Foreign Relations Committee, where he worked for then Senator and future President Joe Biden. Prior to his election to Congress Gerry spent twenty years in the private sector working in the information technology and government contracting industry, serving as the Vice President for Washington operations for SRI International and as Vice President for Community Relations for SAIC, a fortune 500 company headquartered in Fairfax.
Gerry Connolly and Cathy "Smitty" Smith, his wife of more than forty-five years, live in Mantua and have been residents of Fairfax County since 1979. Their daughter, Caitlin Rose, is a graduate of the University of Virginia.